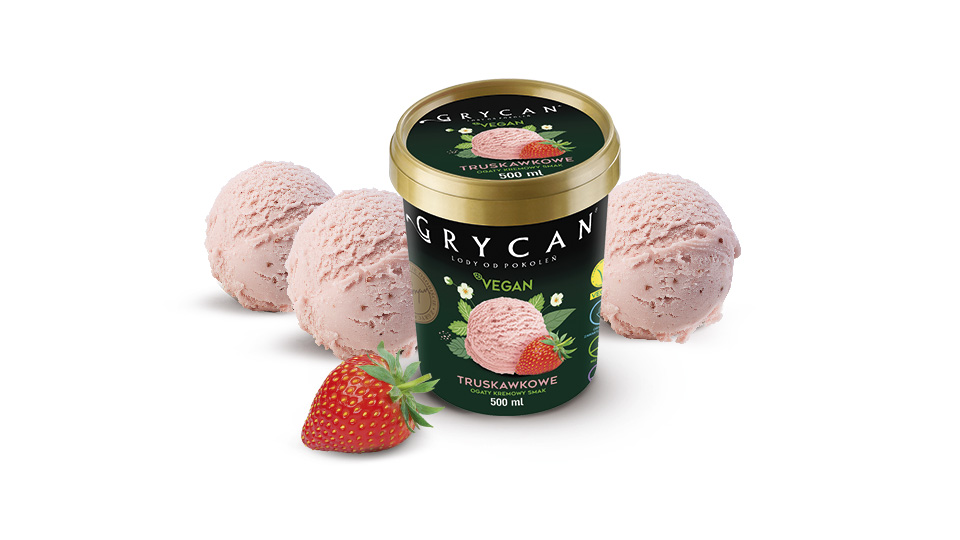 Vegan ice cream
Plants are rich in flavor and our vegan ice cream are packed with the best that nature has to offer.
Ice cream tubs
Vegan ice cream
Strawberry
Our ice cream have creamy texture due to coconut and rice drink and cashew nuts. The intense flavour comes from the juicy Polish strawberries growing in the sun. Our Ice cream are prepared right at the factory.
Our Vegan Strawberry ice Cream are low in sugar. The ice cream owe their natural sweetness to the addition of agave syrup, xylitol and maltitol. It is a lactose and gluten free product so it is recommended not only for vegans, but also for people with food intolerance.
Available in boxes with a capacity of:
500 ml