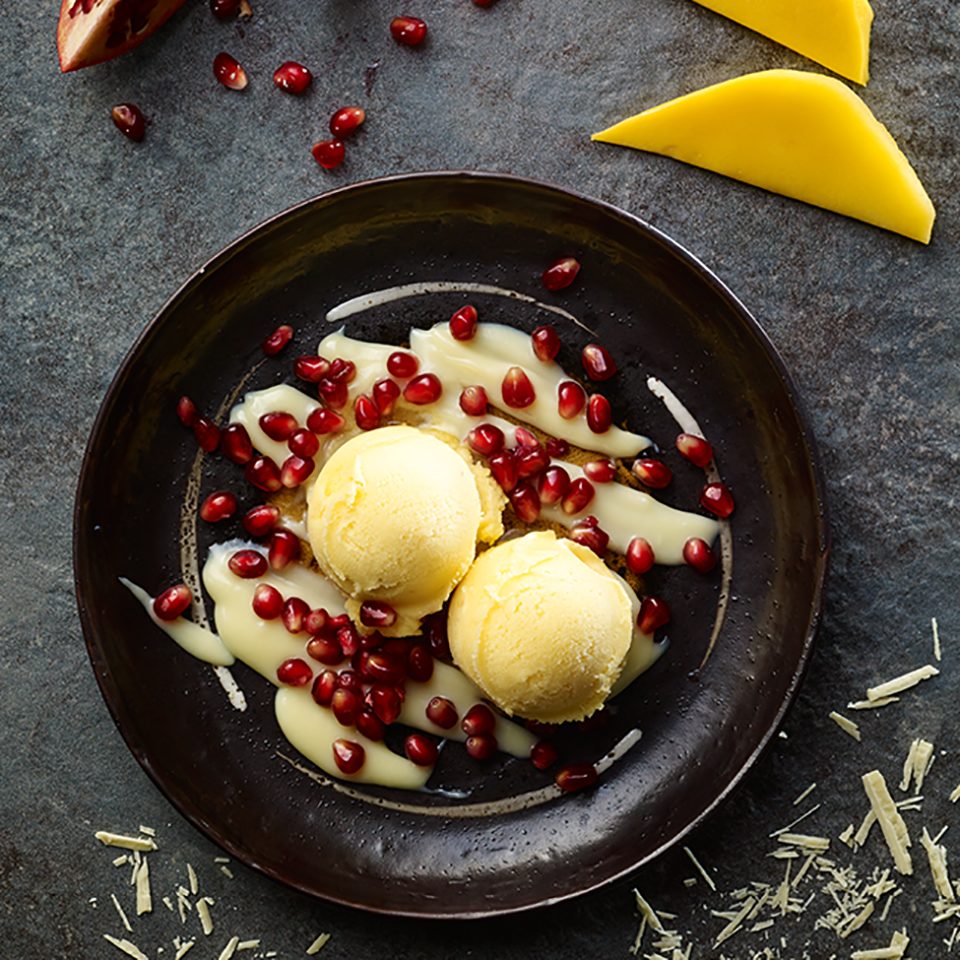 Ruby Composition
Grycan Mango Sorbet with pomegranate seeds and white chocolate sauce.
Ingredients:
Grycan Mango Sorbet
2–3 tbsp water
100g white chocolate
1 tbsp whipping cream
1 pomegranate
Preparation method:
Boil 2–3 tablespoons of water in a small pot, add the chocolate and melt it, stirring constantly.
When the chocolate has melted, remove it from heat and mix in the cream.
Pour the white chocolate sauce onto a plate, add two scoops of mango sorbet and garnish with pomegranate seeds.
Bon appétit!