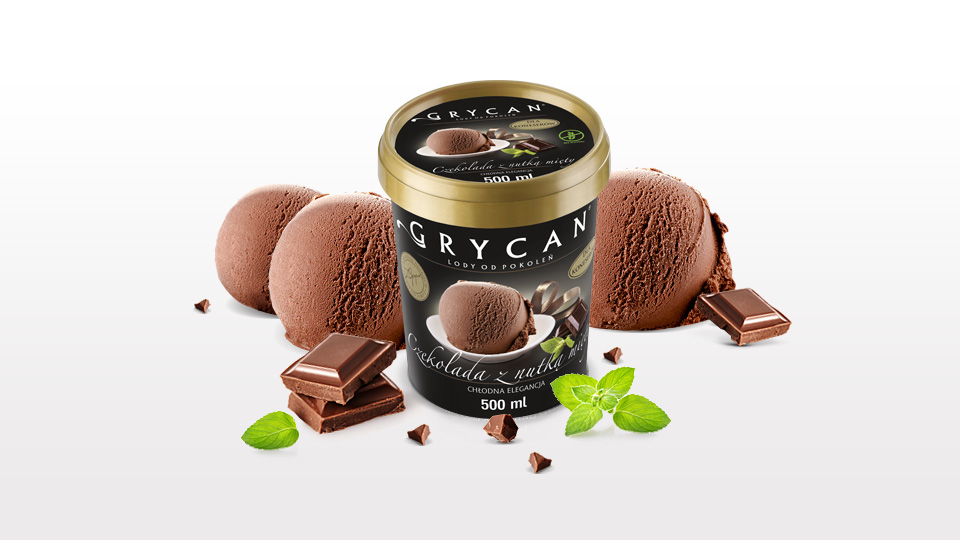 For Connoisseurs
We created our For Connoisseurs collection to distinguish our unique, original ice cream flavours. Learn more about all flavours of this exceptional ice cream.
Ice cream tubs
Scooped ice cream
For Connoisseurs
Chocolate with a touch of mint
An elegant combination of chocolate ice cream with a touch of mint – a perfect choice for lovers of sophisticated desserts.

Available in boxes with a capacity of:
500 ml
Available at ice cream parlours