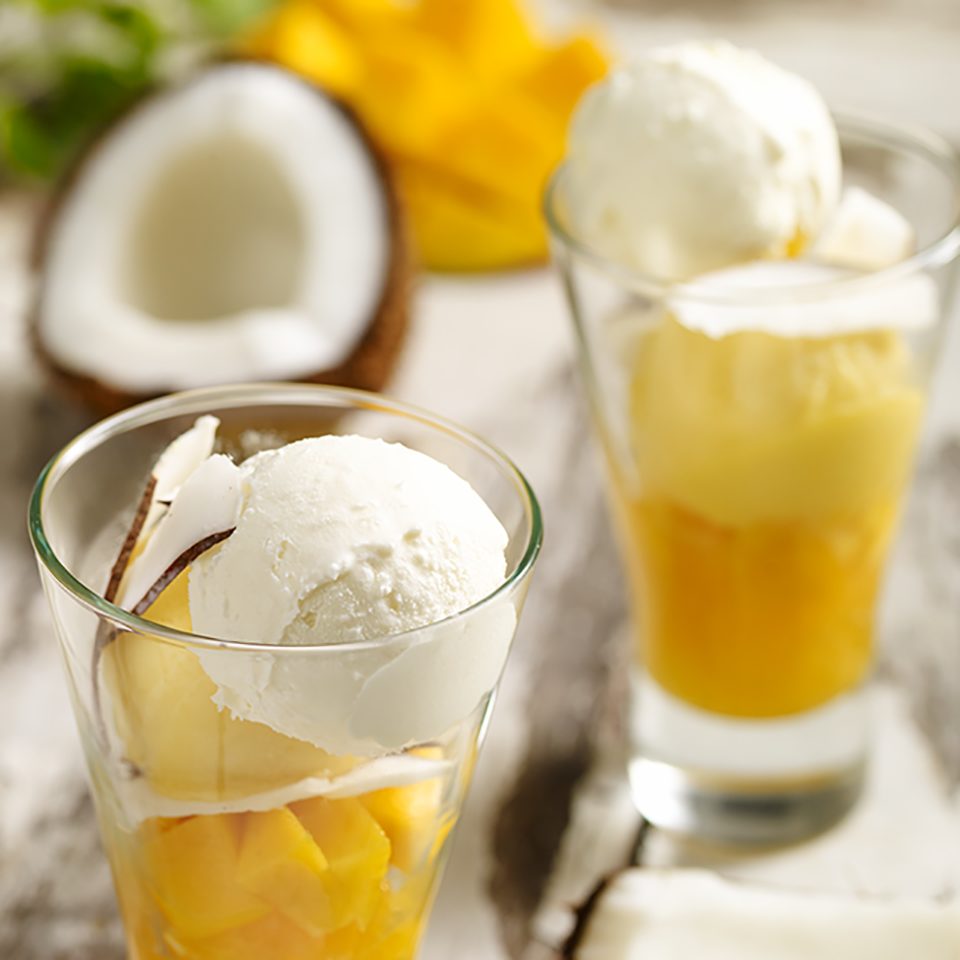 Summer in the Caribbean
Grycan Coconut ice cream and Mango Sorbet with orange and mango juice.
Ingredients:
Grycan Coconut ice cream
Grycan Mango Sorbet
100ml orange juice
1 mango
Fresh pineapple slices or 2 tbsp coconut flakes
Preparation method:
Peel and finely dice the mango and put it into glasses.
Pour orange juice over the fruit.
Add two scoops of coconut ice cream and mango sorbet to each glass.
Garnish with pineapple or coconut flakes.
Bon appétit!