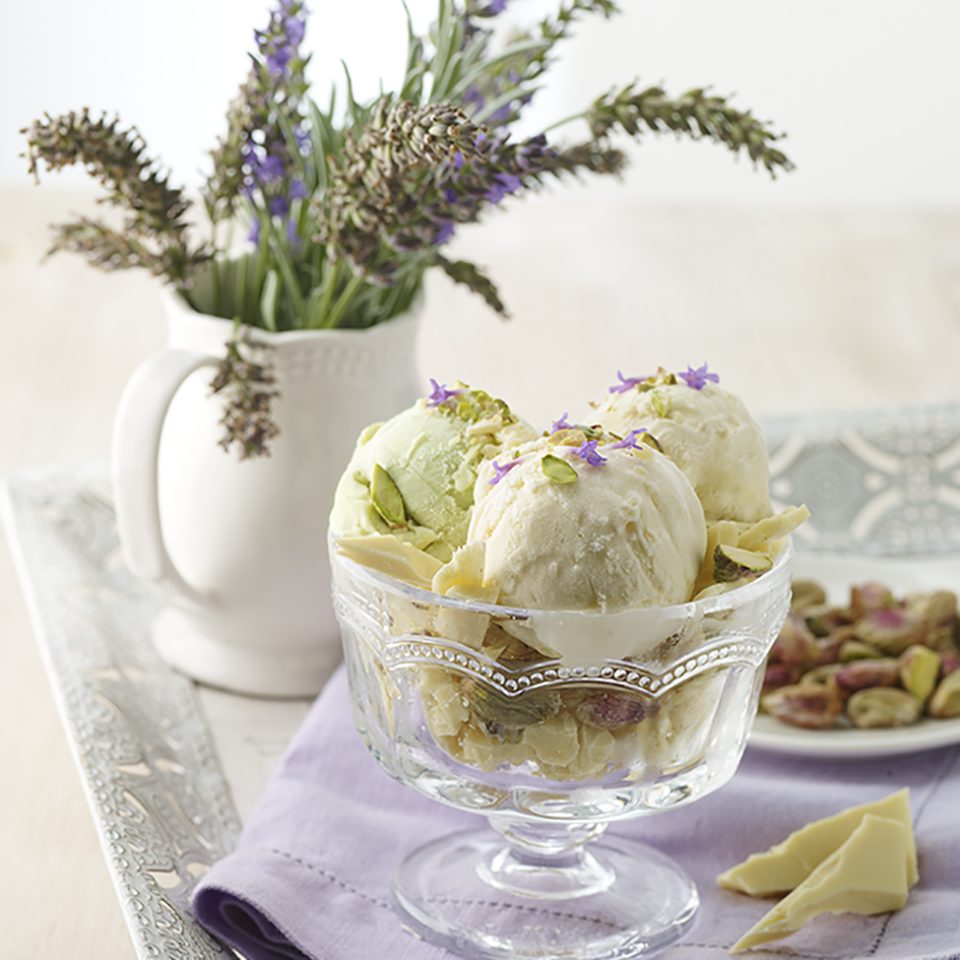 Lavender cup
White Chocolate ice cream and Pistachio ice cream with lavender and pieces of chocolate.
Ingredients:
Grycan White Chocolate ice cream
Grycan Pistachio ice cream
2 tbsp pistachios (unsalted)
8 pieces white chocolate
2 tsp culinary lavender
Preparation method:
Chop the chunks of white chocolate and place them inside dessert bowls, leaving some for garnish.
Add chopped pistachio nuts as well as two scoops of White Chocolate ice cream and one scoop of Pistachio ice cream into each bowl.
Sprinkle with lavender and the remaining white chocolate flakes.
Bon appétit!