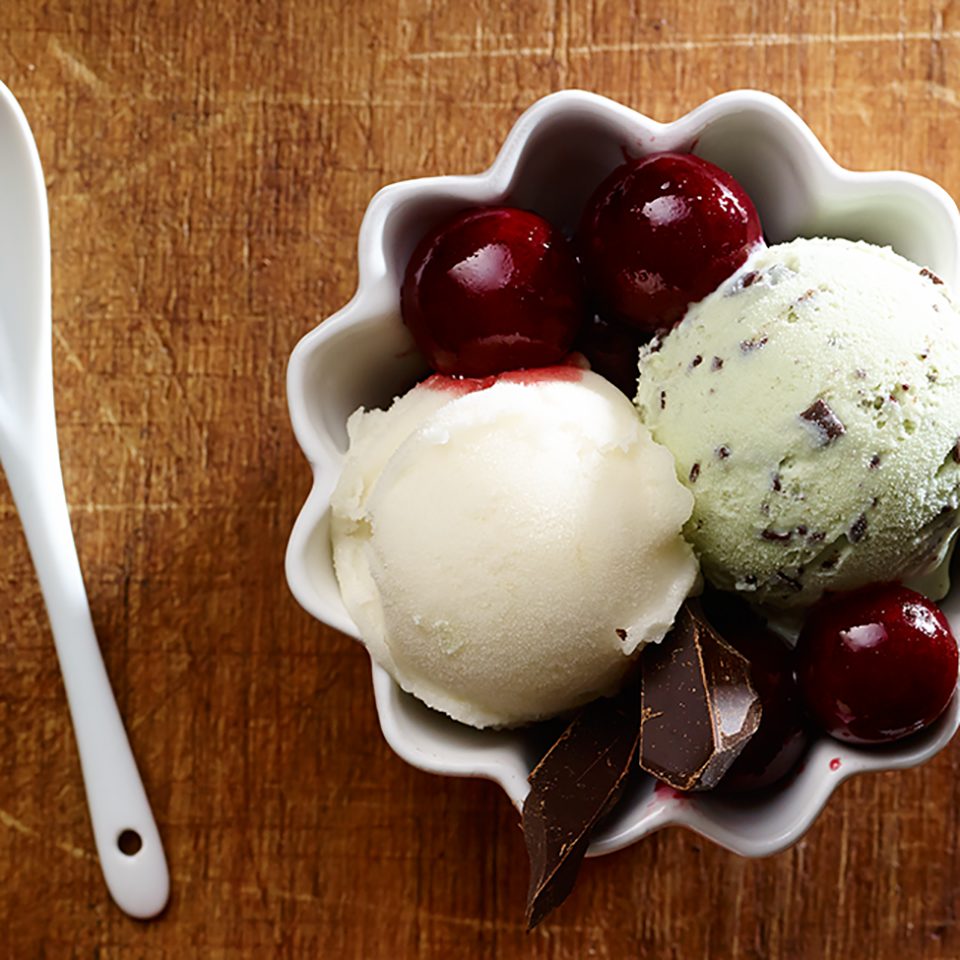 Hot-served ice cream
Lemon sorbet and mint ice cream with cherries.
Ingredients:
Grycan Mint Chocolate Chip ice cream
Grycan Lemon Sorbet
200g fresh or frozen cherries
30g sugar
50ml water
4 pieces dark chocolate
Preparation method:
In a small pot, melt the sugar in water and add pitted cherries. Cook on medium heat until they start to ooze juice without losing their shape.
Chop the chocolate and place it in bowls together with scoops of lemon sorbet and mint chocolate chip ice cream.
Add the hot cherries.
Bon appétit!