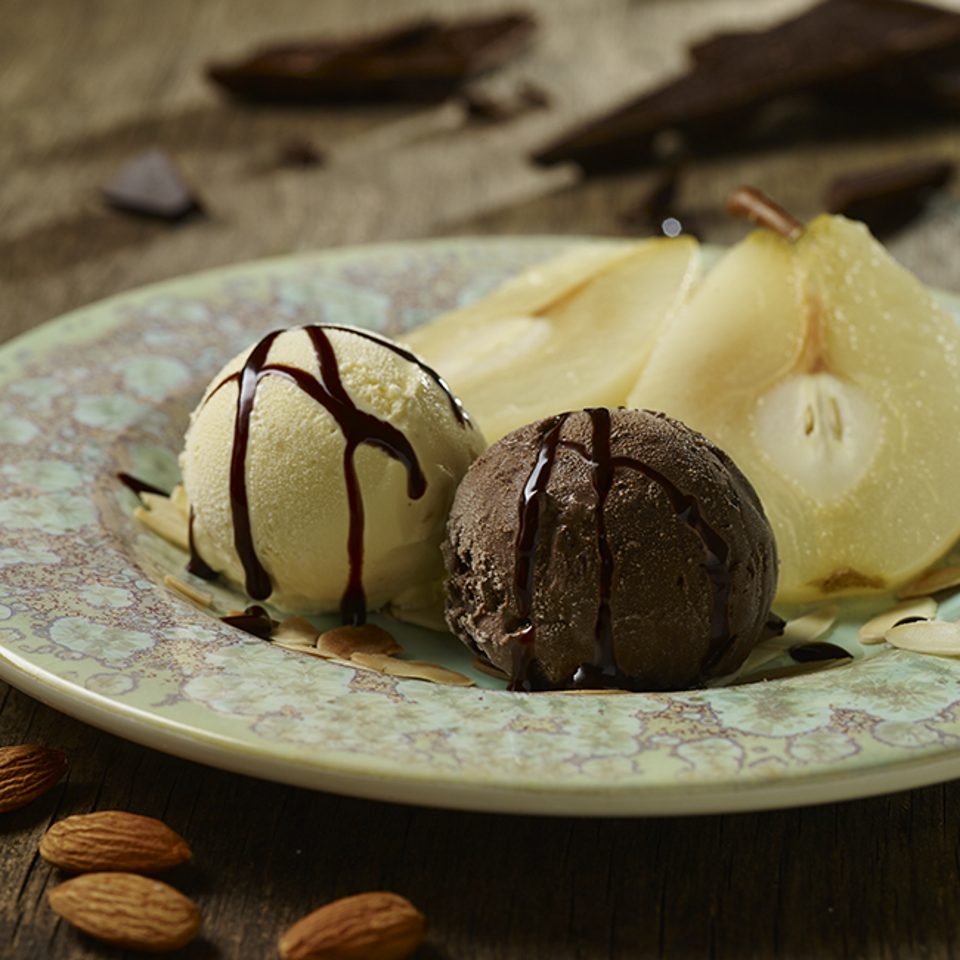 Hot pears with chocolate sauce
Vanilla and Chocolate ice cream with cooked pears and chocolate sauce.
Ingredients:
Grycan Chocolate ice cream
Grycan Vanilla ice cream
2 pears
freshly squeezed lemon juice (½ lemon)
1 litre water
150g sugar
50g dark chocolate
1 tsp unsalted butter
2 tbsp almond flakes
Preparation method:
Peel the pears and cut each into half lengthwise. Place them in a bowl filled with 250ml of water mixed with lemon juice. Set aside.
In a small pot, mix 500ml water with sugar and bring to a boil. Add the pears into the water and cook for 2–3 minutes.
Prepare the chocolate sauce by melting dark chocolate with 2 tablespoons of water and butter over medium heat.
Place two pear halves on each plate and add one scoop of Chocolate and Vanilla ice cream.
Pour the chocolate sauce over the dessert and garnish with almonds flakes.
Bon appétit!