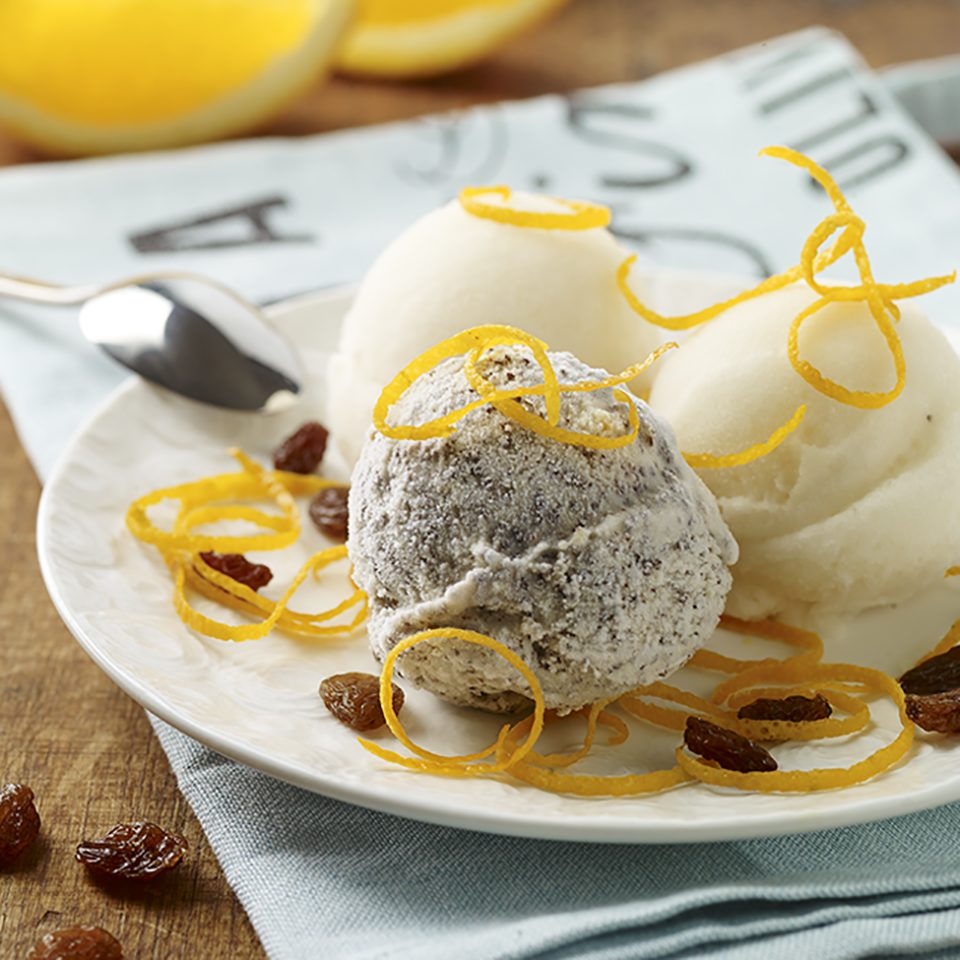 Frozen poppy seed roll
Poppy Seed ice cream and Lemon Sorbet with orange peel and raisins.
Ingredients:
Grycan Poppy Seed ice cream
Grycan Lemon Sorbet
2 tbsp raisins
peel ½ orange
Preparation method:
Remove the peel from oranges, forming it into thin ribbons.
Place one scoop of poppy seed ice cream and two scoops of lemon sorbet on each plate.
Garnish the plates with raisins and the orange peel.
Bon appétit!