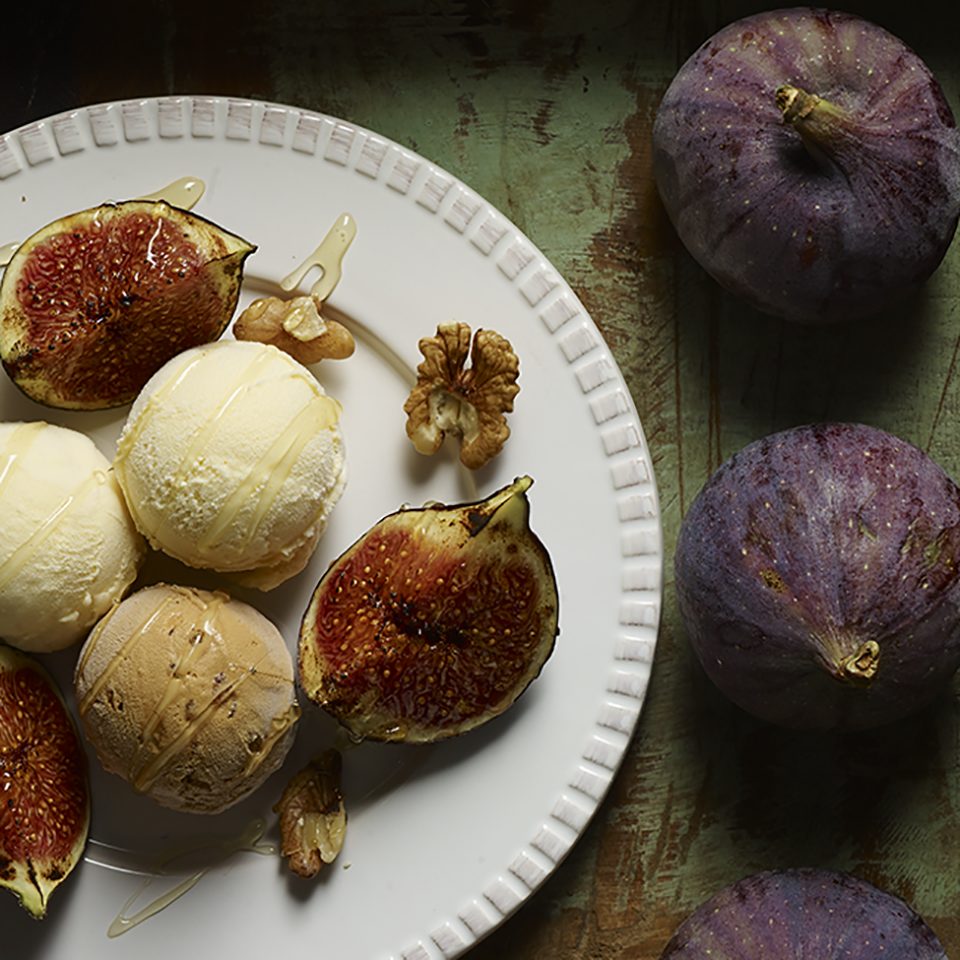 Exquisite figs with nuts
Walnut ice cream and Vanilla ice cream with roast figs and honey.
Ingredients:
Grycan Vanilla ice cream
Grycan Walnut ice cream
3 fresh figs
1 tbsp cane sugar
2 tbsp walnuts
1 tbsp liquid honey
Preparation method:
Cut the figs into quarters, sprinkle with brown sugar and roast on parchment paper for about 10 minutes at 170°C.
Place two scoops of vanilla ice cream and one scoop of walnut ice cream on each plate.
Add hot figs, garnish with walnuts and pour liquid honey over the dessert.
Bon appétit!