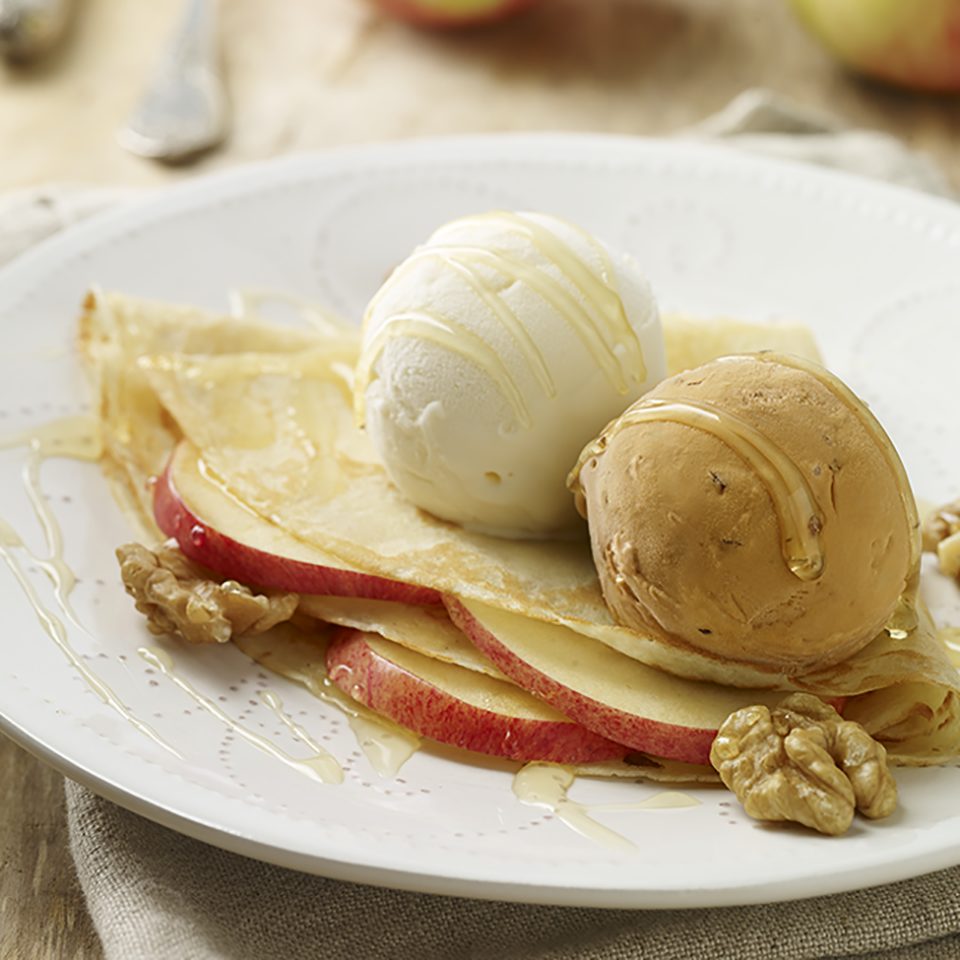 Caramel crêpes
Vanilla and Crunchy Caramel ice cream on a crêpe with apples.
Ingredients:
Grycan Crunchy Caramel ice cream
Grycan Dairy Cream ice cream
2 crêpes
6 apple slices
6 walnut halves
2 tbsp liquid honey
Preparation method:
Place the apple slices inside the crêpes. Fold them into triangles on a plate.
Place one scoop of Crunchy Caramel and Vanilla ice cream on the crêpe.
Garnish the dessert with walnuts and pour honey over the ice cream.
Bon appétit!

Dairy cream
The taste of real dairy cream. Made with the best Polish whipping cream and egg yolks in accordance with a recipe which has been passed down from generation to generation.
Sea salt caramel
Our new flavour in the range "For Connoisseurs" is a sweet and salty dessert with an intense caramel taste.