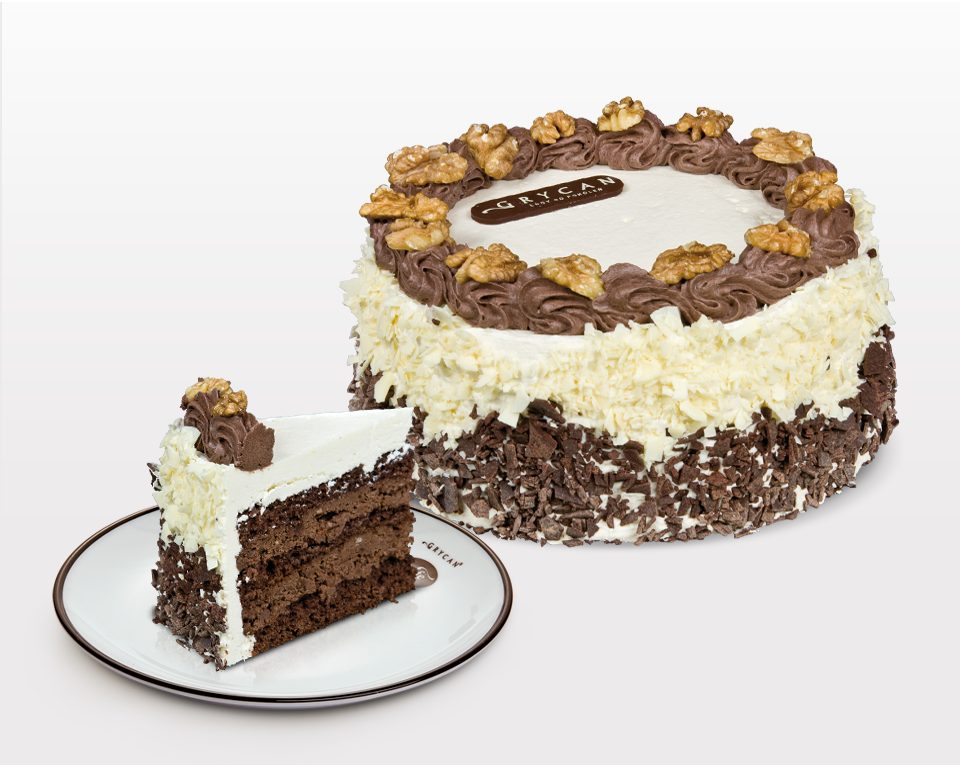 Truffle cake
Dark chocolate sponge cake soaked with punch with the addition of rum. With layers of chocolate cream based on the Polish Karpatka cream with the addition of walnuts, chocolate shavings and rum. Covered with two types of chocolate shavings: white and dark, decorated with star-shaped dollops of chocolate cream and walnuts.
One of our heavier cakes, rich in ingredients and satisfying. May serve as a self-contained course alongside a cup of coffee.
Contains a fair amount of alcohol. Mainly for adults.

Available at ice cream parlours