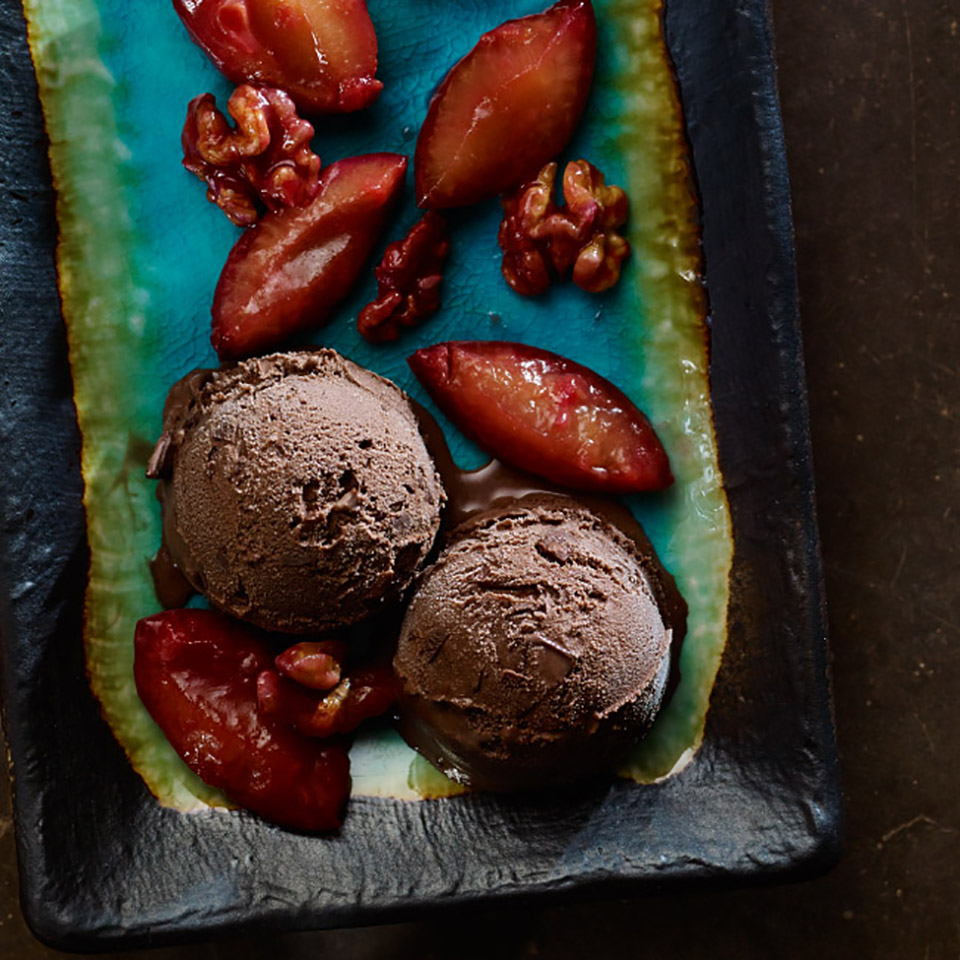 Treasures from the garden
Grycan Chocolate ice cream with caramelised plums and walnuts.
Ingredients:
Grycan Chocolate ice cream
300g plums
6 walnuts
50g caster sugar
Juice of 1 orange
200ml water
Preparation method:
Boil the sugar, water and orange juice in a pot. When the sugar has dissolved, add the plums cut into quarters and cook over medium heat for 10 minutes.
Add the walnuts to the plums and combine them.
Place two scoops of chocolate ice cream on each plate, add the hot plums with nuts.
Bon appétit!