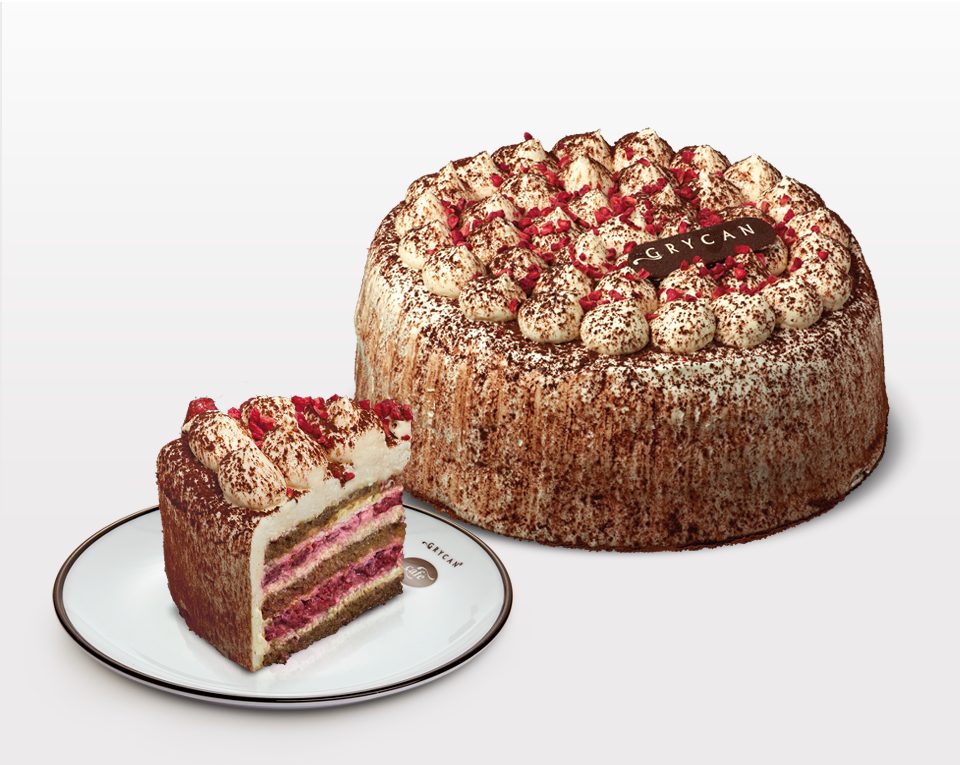 Tiramisu cake
Delicate vanilla sponge cake soaked with strong Italian coffee with the addition of amaretto, separated by light vanilla filling made with egg yolks, mascarpone cheese and succulent raspberries. The sides and top are covered with powdered chocolate and freeze-dried raspberries.
A classic dessert of Italian origin in an original form. Lightweight yet very rich in flavour, a perfect way to end an elegant meal.
A great choice for all sorts of people.

Available at ice cream parlours