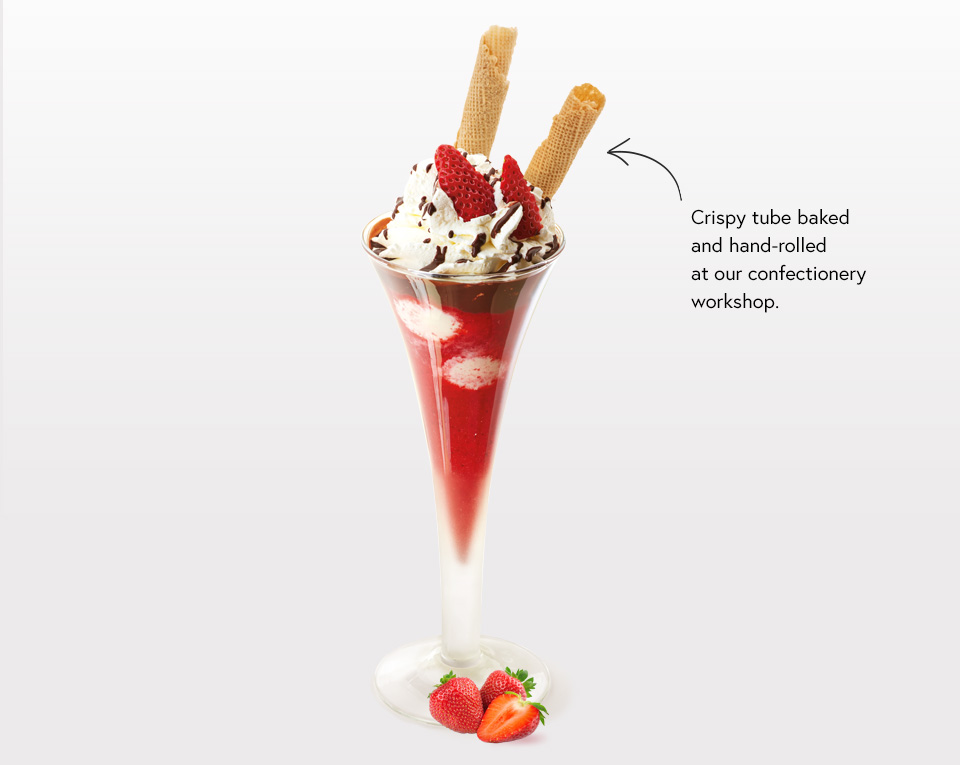 Strawberry Fantasy
Dairy cream ice cream topped with strawberry purée, whipped cream and chocolate sauce.
*Fresh strawberries available when in season
Available at ice cream parlours

Dairy cream
The taste of real dairy cream. Made with the best Polish whipping cream and egg yolks in accordance with a recipe which has been passed down from generation to generation.
Strawberry
The real taste of Polish summer – a sorbet made with sweet Polish strawberries, which are prepared by hand at our factory.