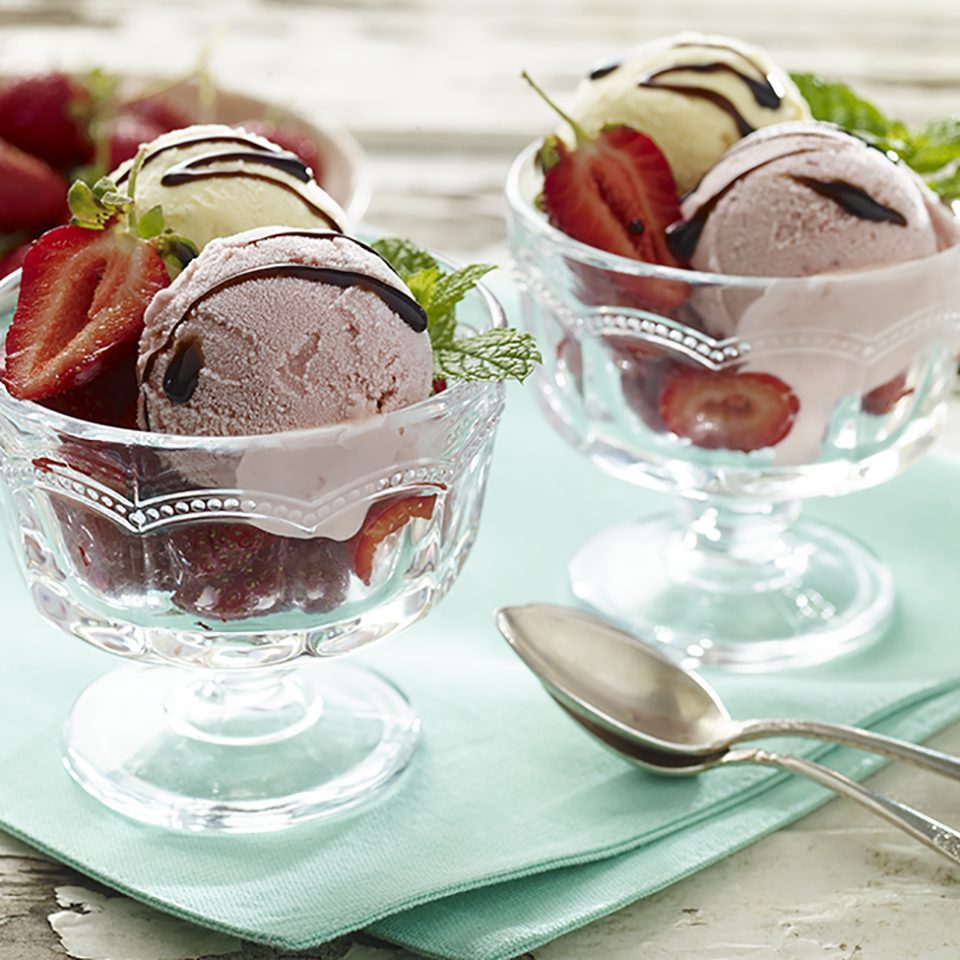 Strawberries with balsamic cream
Vanilla and Strawberry ice cream with fresh strawberries and balsamic cream.
Ingredients:
Grycan Strawberry ice cream
Grycan Vanilla ice cream
1 cup strawberries
4 tsp balsamic cream
4 mint leaves for garnish
Preparation method:
Slice the strawberries, setting aside one halved strawberry for garnish.
Place the sliced strawberry inside dessert bowls and pour one teaspoon of balsamic vinegar over each serving.
Add one scoop of Strawberry and Vanilla ice cream into each bowl and top with the remaining balsamic cream.
Garnish the desserts with the strawberry halves.
Bon appétit!