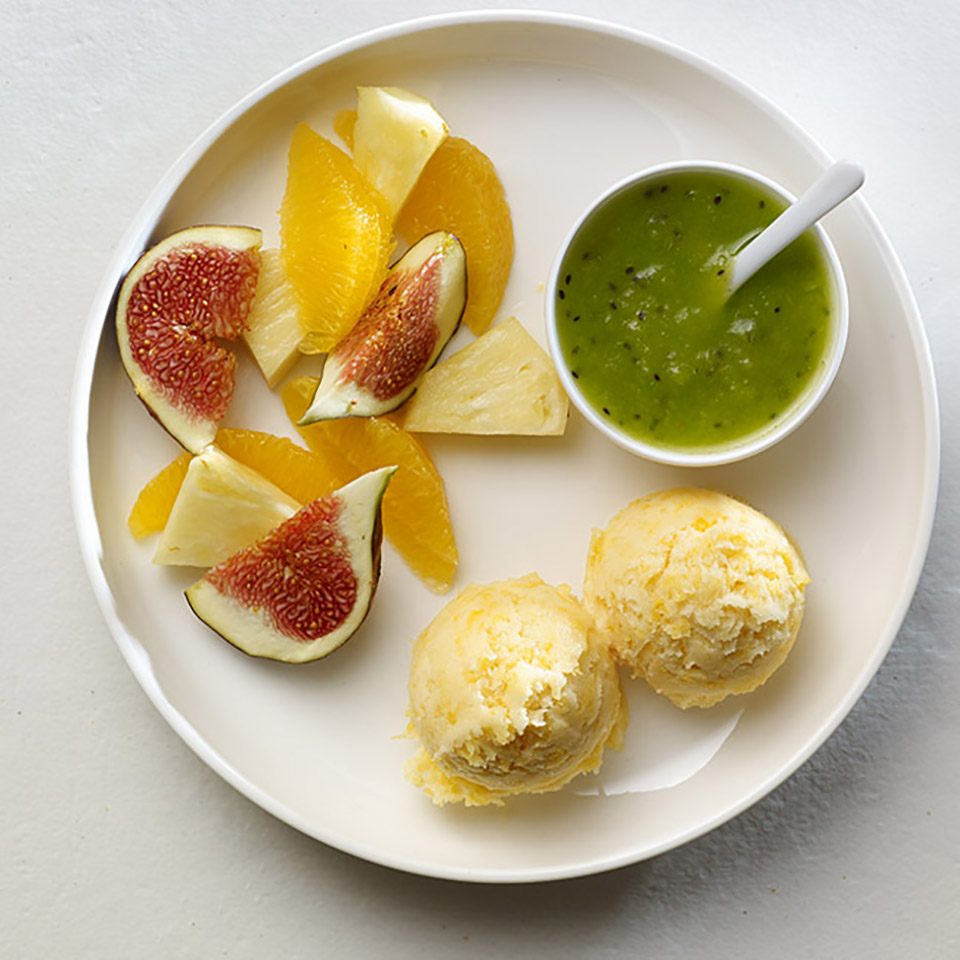 Relaxation in the tropics
Grycan Mango Sorbet with exotic fruits and kiwi fruit purée.
Ingredients:
Grycan Mango Sorbet
1 fig
1 orange
2 slices pineapple
3 kiwi fruit
2 tsp sugar
Preparation method:
Peel the kiwi fruit and mix it with two teaspoons of sugar.
Cut the fig, pineapple and orange into medium-sized chunks.
Arrange two scoops of mango sorbet, the fruit and kiwi purée on a plate.
Bon appétit!