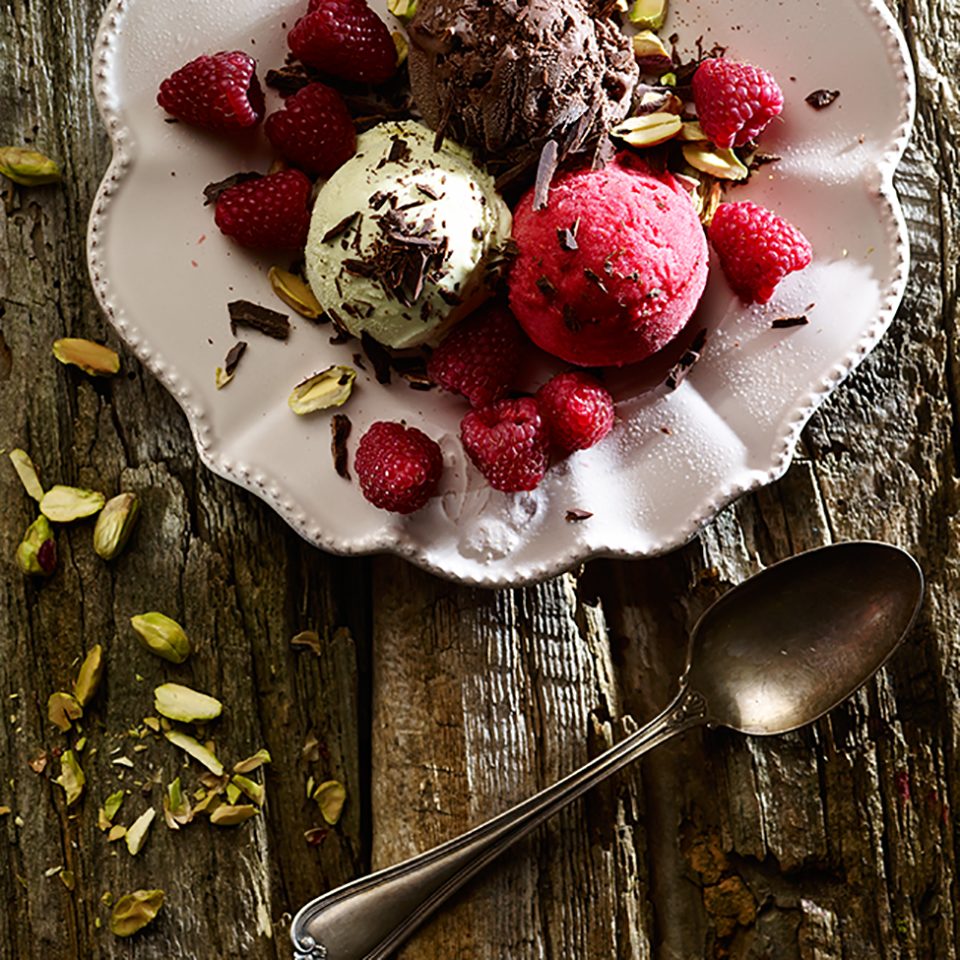 Raspberry Trio
Grycan Pistachio and Chocolate ice cream and Raspberry Sorbet with fresh raspberries and pieces of chocolate
Ingredients:
Grycan Pistachio ice cream
Grycan Chocolate ice cream
Grycan Raspberry Sorbet
50g plain chocolate
1 cup fresh raspberries
A handful of pistachios for garnish
Preparation method:
Chop the chocolate into uneven pieces.
Arrange a scoop of chocolate ice cream, raspberry sorbet and pistachio ice cream on each plate.
Garnish the dessert with shelled pistachios.
Bon appétit!