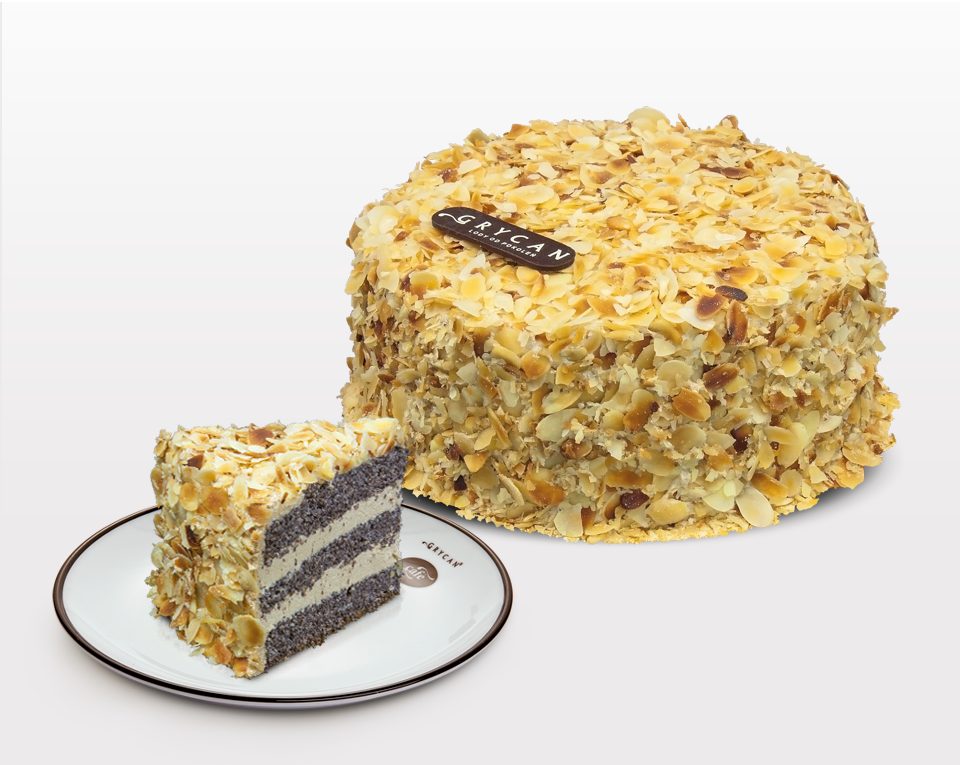 Poppy seed and coffee cake
A cake made with three layers of poppy seed sponge cake soaked with alcoholic punch and separated by mascarpone cream with the addition of strong coffee. Topped with cream and toasted almond flakes.
This cake is a popular choice for autumn and winter, and in particular for Christmas season, when it is customary to eat desserts which contain poppy seeds.
This cake is popular especially with adults and recommended for them.

Available at ice cream parlours