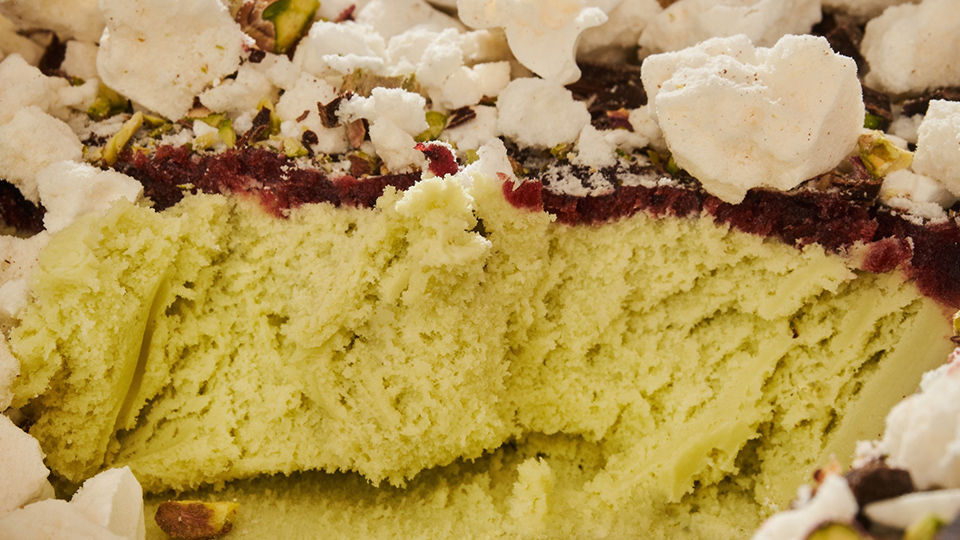 Dessert flavours
A combination of artisanal Grycan ice cream with exquisite additions. These tempting flavours include Panna Cotta with dulce de leche and the addition of salted nuts or Lemon Curd with crispy home-made meringue.
Scooped ice cream
Dessert flavours
Pistachio with blackcurrant and meringue
Pistachio ice cream with blackcurrant jam, pieces of meringue, chopped pistachios and dark chocolate.
Available at ice cream parlours

Pistachio
The taste of fragrant pistachio nuts in the form of smooth ice cream in a gorgeous colour.

Blackcurrant
The distinctive taste of carefully selected blackcurrants in frozen form. Together with pistachio ice cream from Grycan it makes up one of Elżbieta Grycan's favourite combinations.