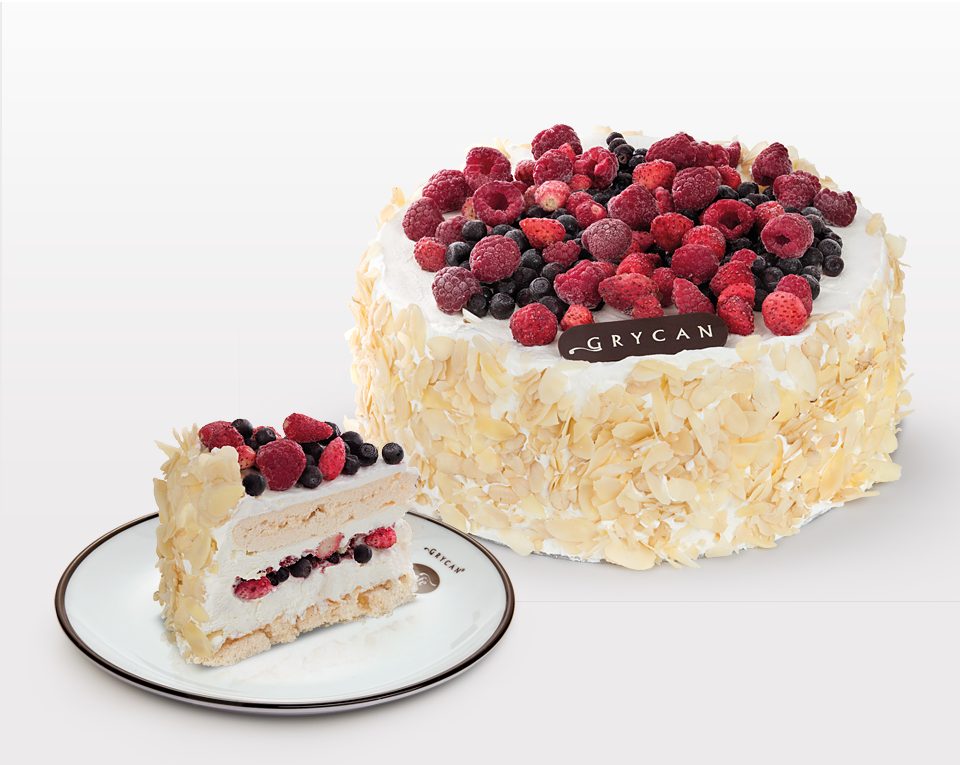 Meringue cream cake
Two delicate meringues separated by layers of fluffy whipped cream and fruits of the forest: raspberries, blueberries and wild strawberries. The sides are covered with almonds flakes and the top is decorated with the same fruits of the forest which can be found inside.
Due to the delicate nature of the ingredients, this cake is sold frozen.
It is a delicious cake with a sophisticated taste. We recommend it both for adults and children.

Available at ice cream parlours