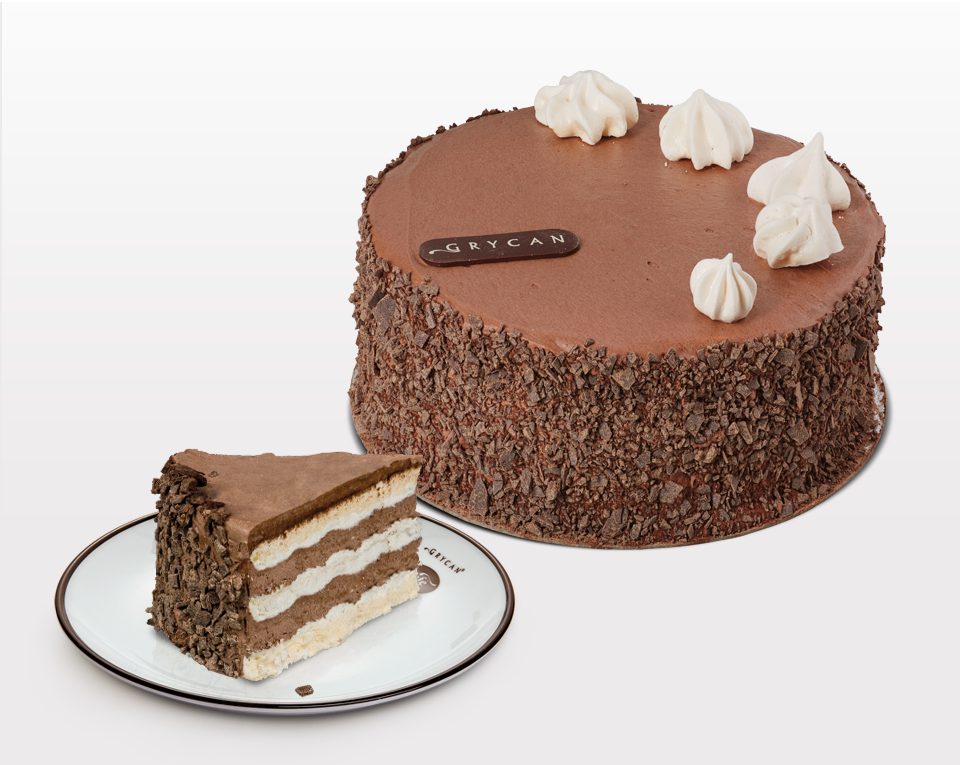 Meringue chocolate cake
Three lightweight, crispy meringues separated by layers of buttery chocolate cream with a dash of alcohol. The sides are covered with dark chocolate flakes and the top is covered with chocolate cream and small meringues.
We recommend this cake for those who have a serious sweet tooth.

Available at ice cream parlours