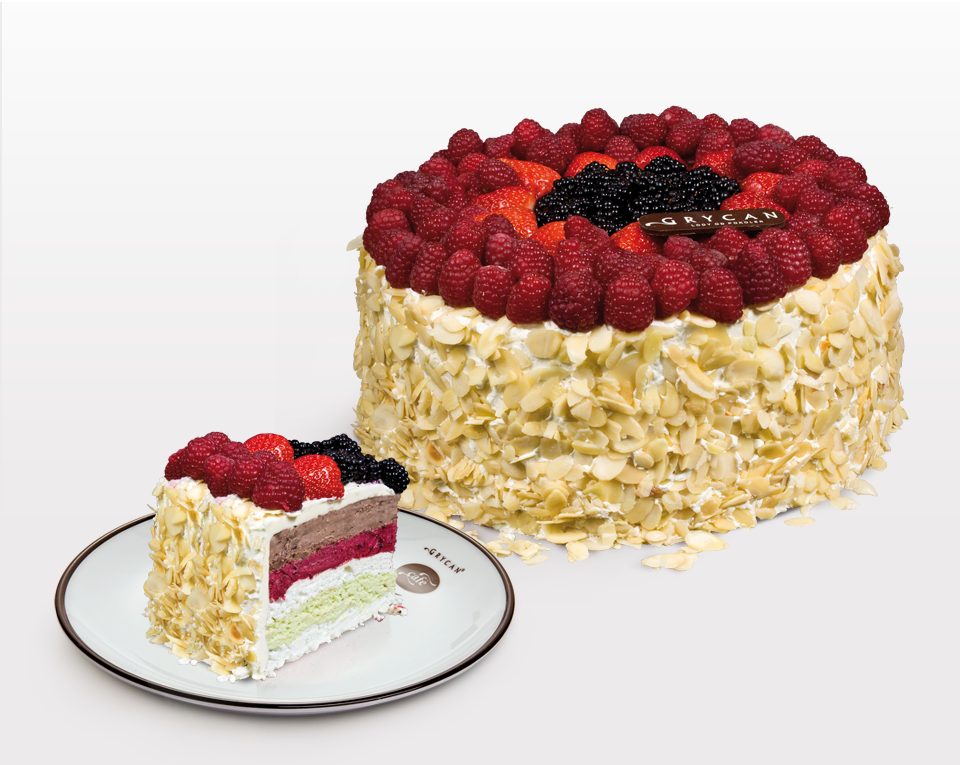 Ice cream meringue cake
An example of an ice cream cake made to special order: three layers of delicious ice cream – chocolate, pistachio and blackcurrant sorbet – separated by two layers of delicate meringue. The entire cake is topped with soft whipped cream, almond flakes, raspberries, blackberries and strawberries.
For all lovers of our ice cream. A perfect choice for various occasions. It's really worth trying!
We encourage you to create your own ice cream cake – the price of such cakes is determined in accordance with the price list for cakes made to order.

Available at ice cream parlours