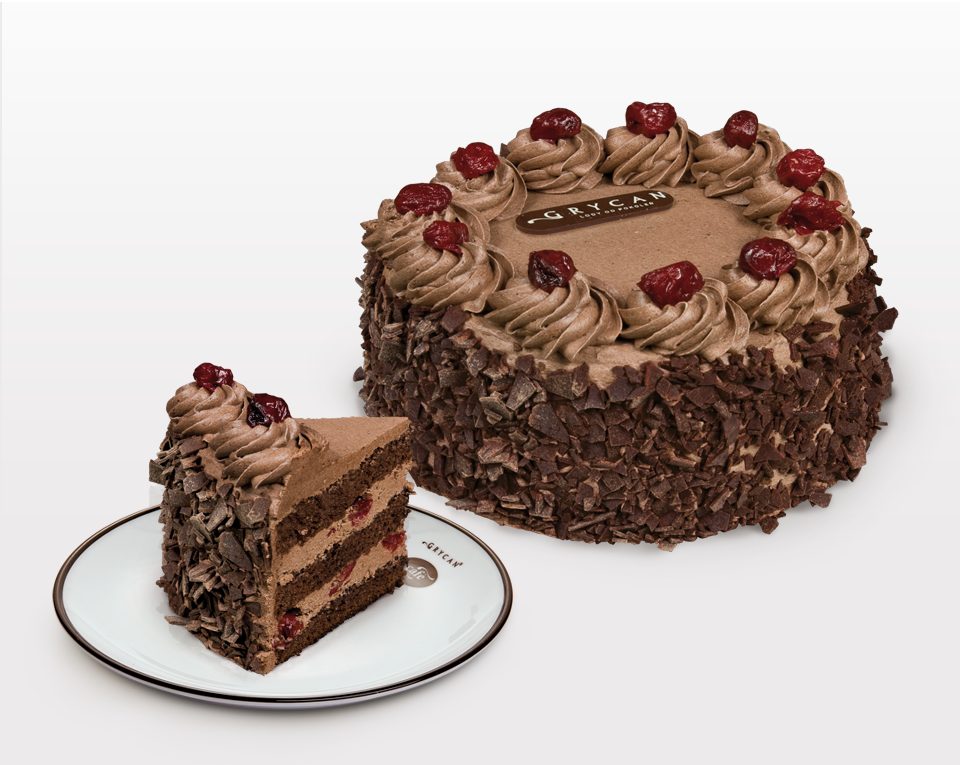 Hungarian cake
Light chocolate sponge cake soaked with cherry punch with the addition of liqueur, with layers of rich chocolate mascarpone cream which contains succulent cherries. The sides are covered with dark chocolate flakes and the top is decorated with star-shaped dollops of cream and cherries.
A rather heavy and satisfying cake with a strong, distinct taste of cherries, chocolate and alcohol – recommended as a "main course" which may be served for tea.
Quickly disappears from the plate as everyone finds it tasty. Contains a fair amount of alcohol and is intended mainly for adults.

Available at ice cream parlours