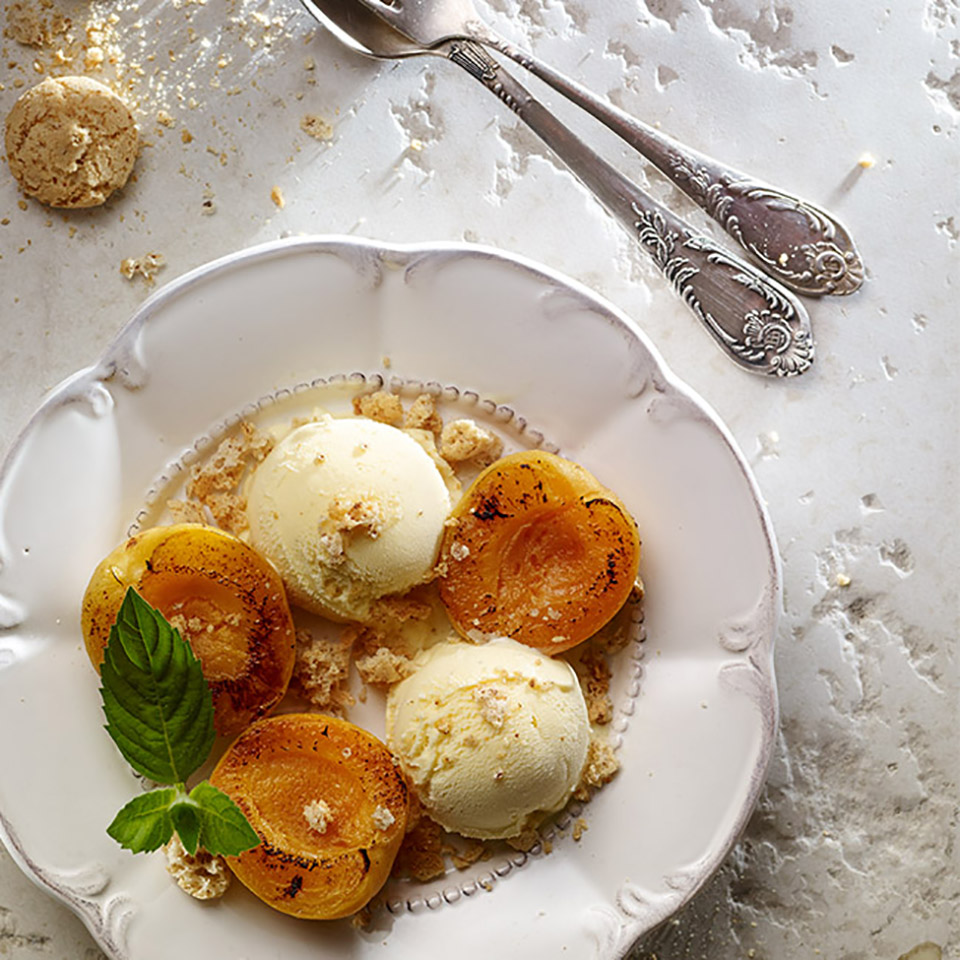 Holiday in Milan
Grycan Vanilla ice cream with roast apricots and amaretti biscuits.
Ingredients:
Grycan Vanilla ice cream
3 apricots
3 tsp brown sugar
6 amaretti biscuits
A few mint leaves for garnish
Preparation method:
Preheat the oven to 150°C. Arrange apricot halves on parchment paper, sprinkle with half a teaspoon of sugar and roast for 10 minutes until the sugar dissolves and the fruit starts turning brown.
Place two scoops of vanilla ice cream and three halves of hot apricots on each plate.
Garnish the dessert with crushed amaretti biscuits.
Bon appétit!