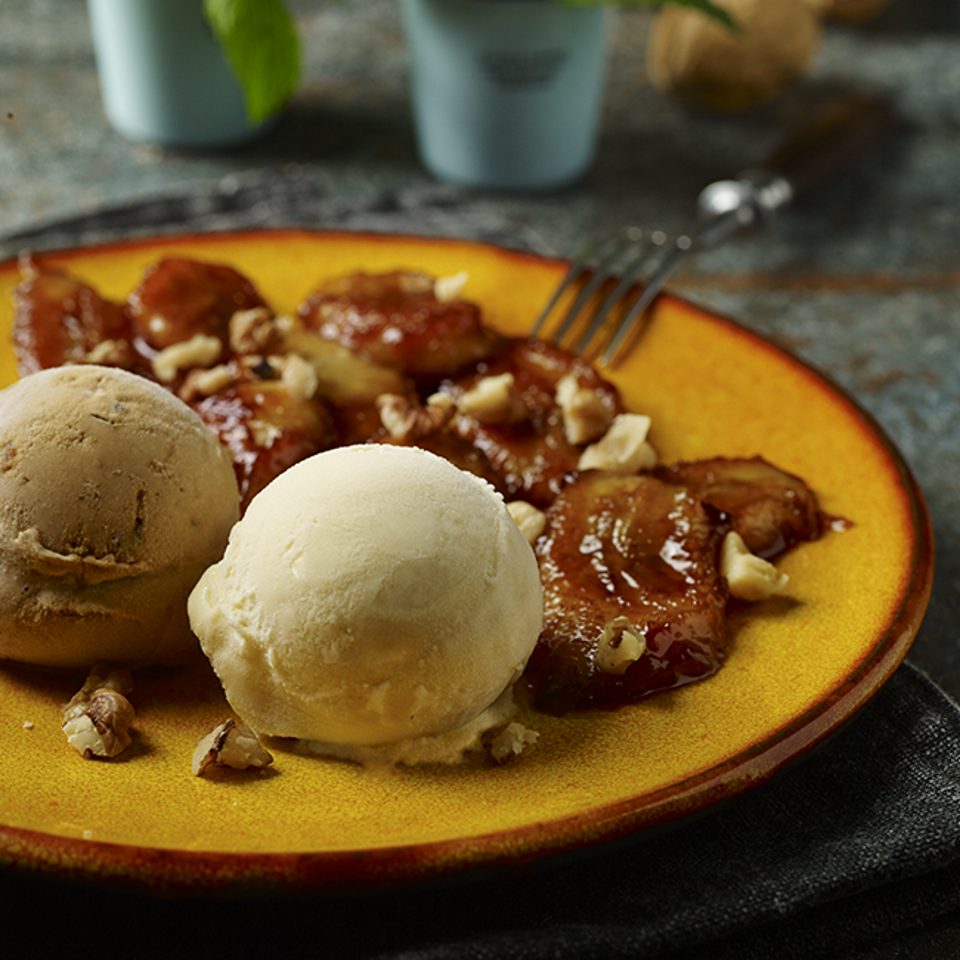 Flavours of autumn
Walnut and Vanilla ice cream with banana slices in caramel.
Ingredients:
Grycan Walnut ice cream
Grycan Vanilla ice cream
1 banana
1 tbsp unsalted butter
¼ cup brown sugar
2 tbsp walnuts
Preparation method:
Melt the butter with sugar on medium heat. Bring to a boil and stir for about 4–6 minutes until it turns into a thick caramel.
Add thickly sliced banana to the pot and stir gently for about 1–2 minutes.
Place the slices on a plate next to scoops of Walnut and Vanilla ice cream and garnish with chopped walnuts.
Bon appétit!