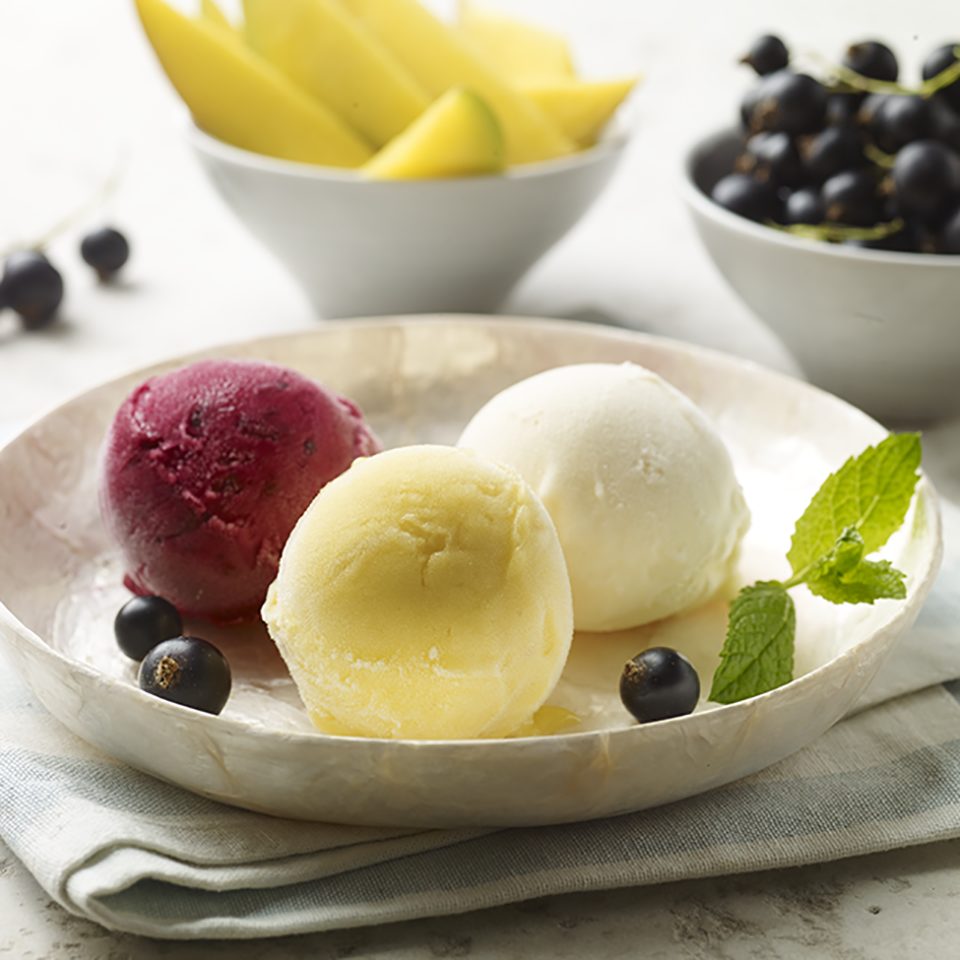 Fabulous trio
Blackcurrant Sorbet, Mango Sorbet and White Chocolate ice cream with fresh blackcurrants.
Ingredients:
Grycan White Chocolate ice cream
Grycan Blackcurrant Sorbet
Grycan Mango Sorbet
1 bunch of fresh blackcurrants for garnish
mint leaves for garnish
Preparation method:
Place one scoop of White Chocolate ice cream, blackcurrant sorbet and mango sorbet on each plate.
Garnish each serving with a few blackcurrants and mint leaves.
Bon appétit!

Blackcurrant
The distinctive taste of carefully selected blackcurrants in frozen form. Together with pistachio ice cream from Grycan it makes up one of Elżbieta Grycan's favourite combinations.

Mango
The sweetest variety of mango made into a sorbet in accordance with a special recipe.