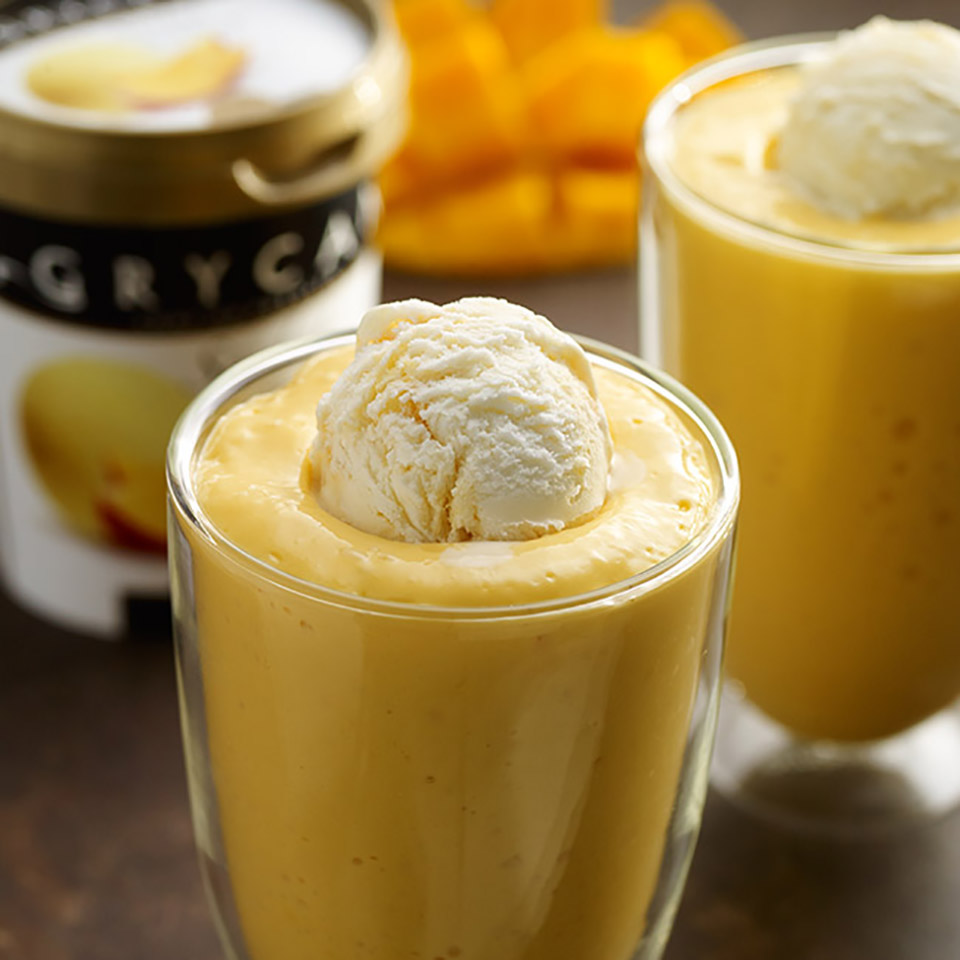 Exotic mango lassi
Mango lassi with Grycan Frozen Yoghurt with Mango and Mango Sorbet.
Ingredients:
Grycan Mango Sorbet
Grycan Frozen Yoghurt with Mango
250ml Greek yoghurt
125ml cold water
1 mango
Preparation method:
Peel the mango and cut around the stone with a knife, then cut the flesh into large chunks.
Place the mango chunks in a blender, add 2 large scoops of mango sorbet, 250ml of Greek yoghurt, 125ml cold water.
Blend all ingredients thoroughly and pour the purée into glasses. Place a scoop of frozen yoghurt with mango on top of each serving.
Bon appétit!