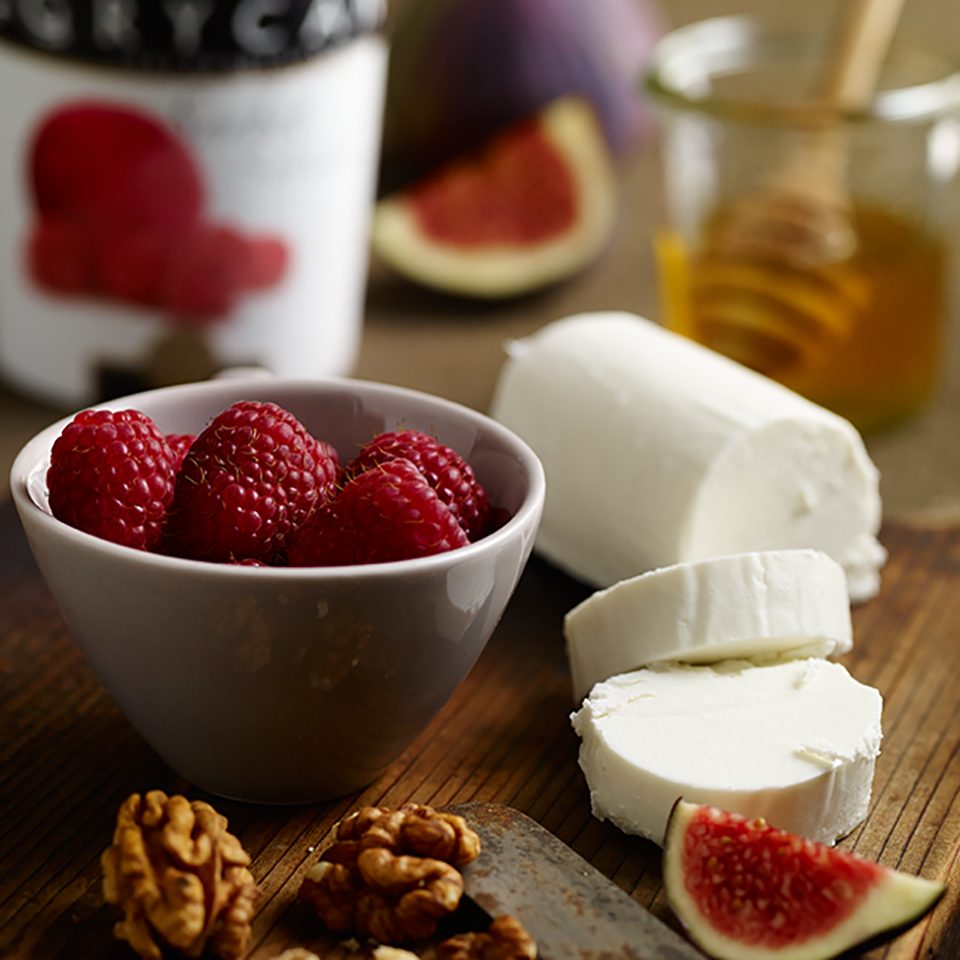 Evening in Provence
Grycan Raspberry Sorbet with fig, raspberry and goat cheese salad.
Ingredients:
Grycan Raspberry Sorbet
250 g goat cheese
A handful of raspberries
1 fig
A handful of walnuts
2 tbsp liquid honey
Preparation method:
Cut the figs into quarters and slice the goat cheese – put them in a bowl together with raspberries and nuts.
Add two scoops of raspberry sorbet and pour a tablespoon of liquid honey over the dessert.
Bon appétit!