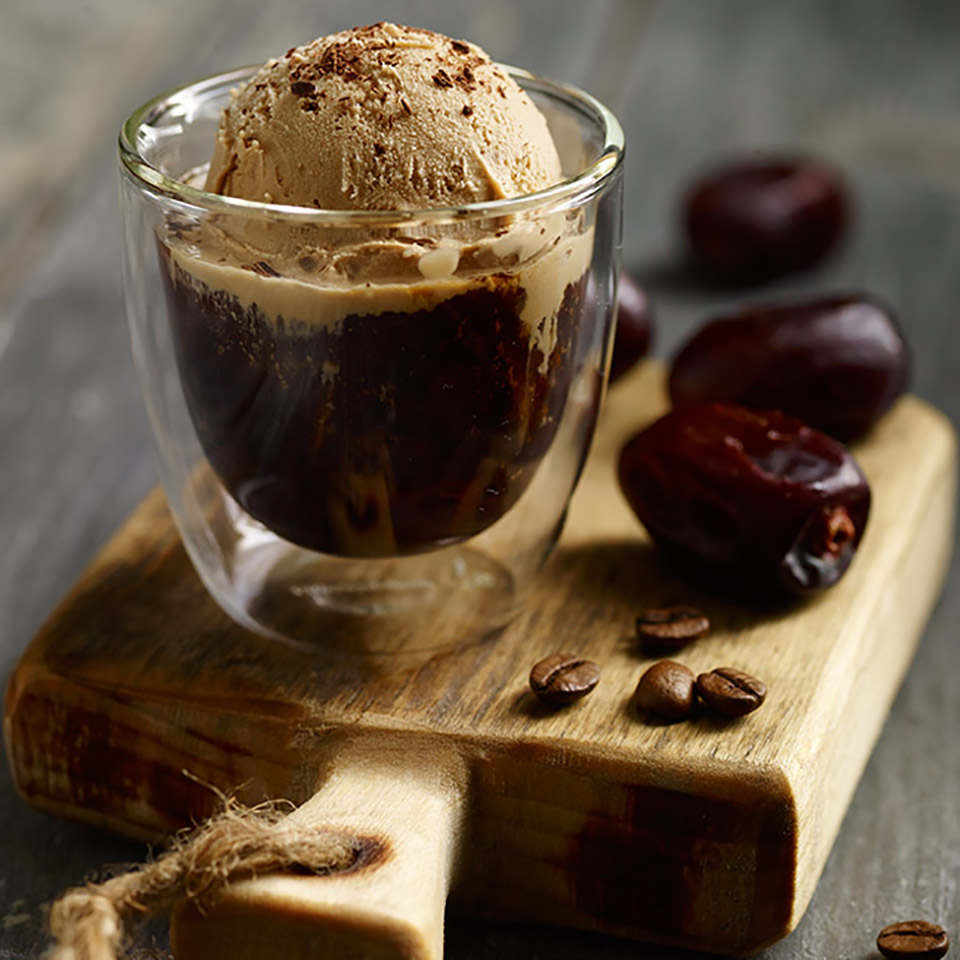 Dates and coffee
Date espresso with Grycan Caffè Latte ice cream
Ingredients:
Grycan Caffè Latte ice cream
2 dates
2 cups espresso
1 piece of dark chocolate
Preparation method:
Chop the dates into small pieces and put them in a cup.
Prepare the espresso and add a scoop of caffè latte ice cream.
Garnish the dessert with chopped dark chocolate.
Bon appétit!

Caffè latte
Caffè latte in ideal proportions in the form of fluffy, smooth ice cream: this flavour is for lovers of coffee delights in intriguing forms.

Malaga
The name of this flavour derives from the Spanish city of Malaga and a very sweet dessert wine. We deliver the southern atmosphere through this ice cream with added raisins.