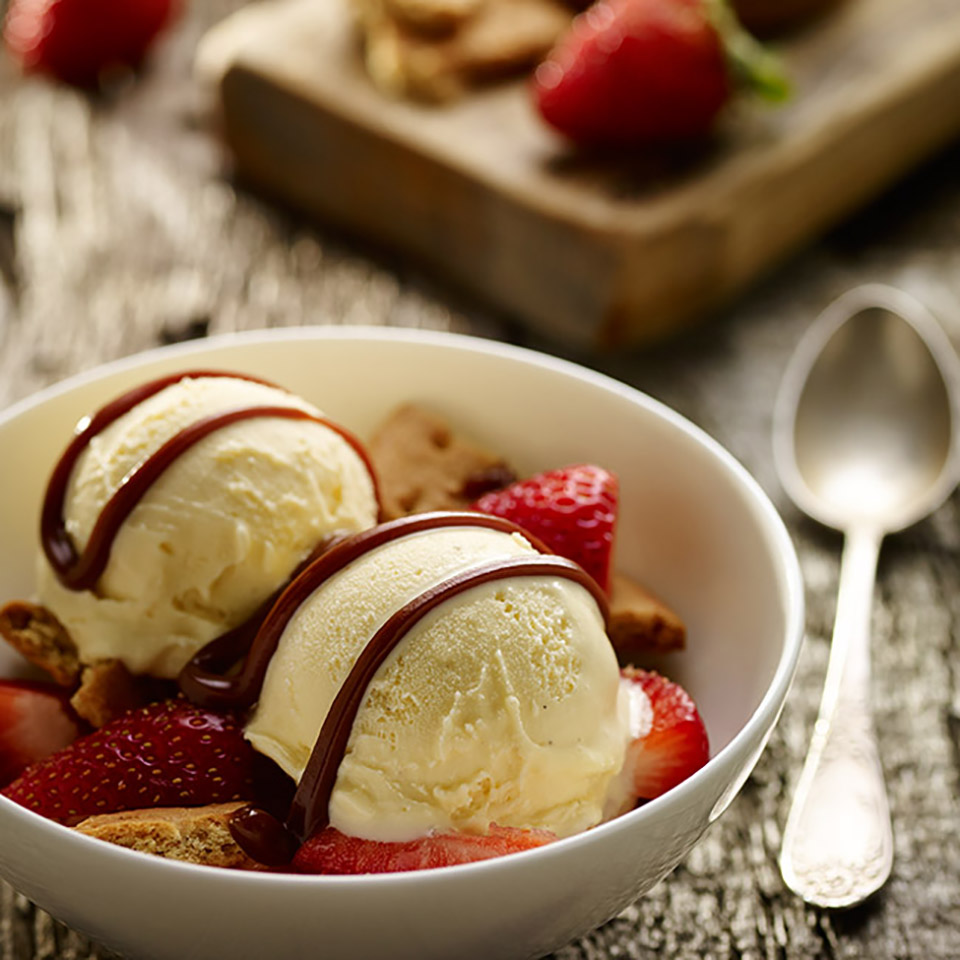 Caramel dream
Grycan Vanilla ice cream with biscuits, strawberries and caramel sauce.
Ingredients:
Grycan Vanilla ice cream
A handful of strawberries
2 digestive biscuits
Caramel sauce
50g caster sugar
2 tbsp butter
A pinch of salt
1½ tbsp cream (36% fat)
Preparation method:
Crush the biscuits and cut the strawberries – put them in a dessert bowl.
Add two scoops of vanilla ice cream and pour caramel sauce or home-made salted caramel (see the recipe below) over the dessert.
Recipe for home-made salted caramel:
Melt the sugar in a dry pot – don't stir it; if necessary, tilt the pot so it melts evenly. When melted, the sugar should turn brownish in colour – once it has, remove the pot from heat and stir in the butter.
Then, add cream and salt to the pot. Mix again and return the pot to medium heat. Once bubbles form on the surface, cook for about 3 minutes until the caramel becomes darker. Stir occasionally and remove from heat to let it cool down.
Bon appétit!