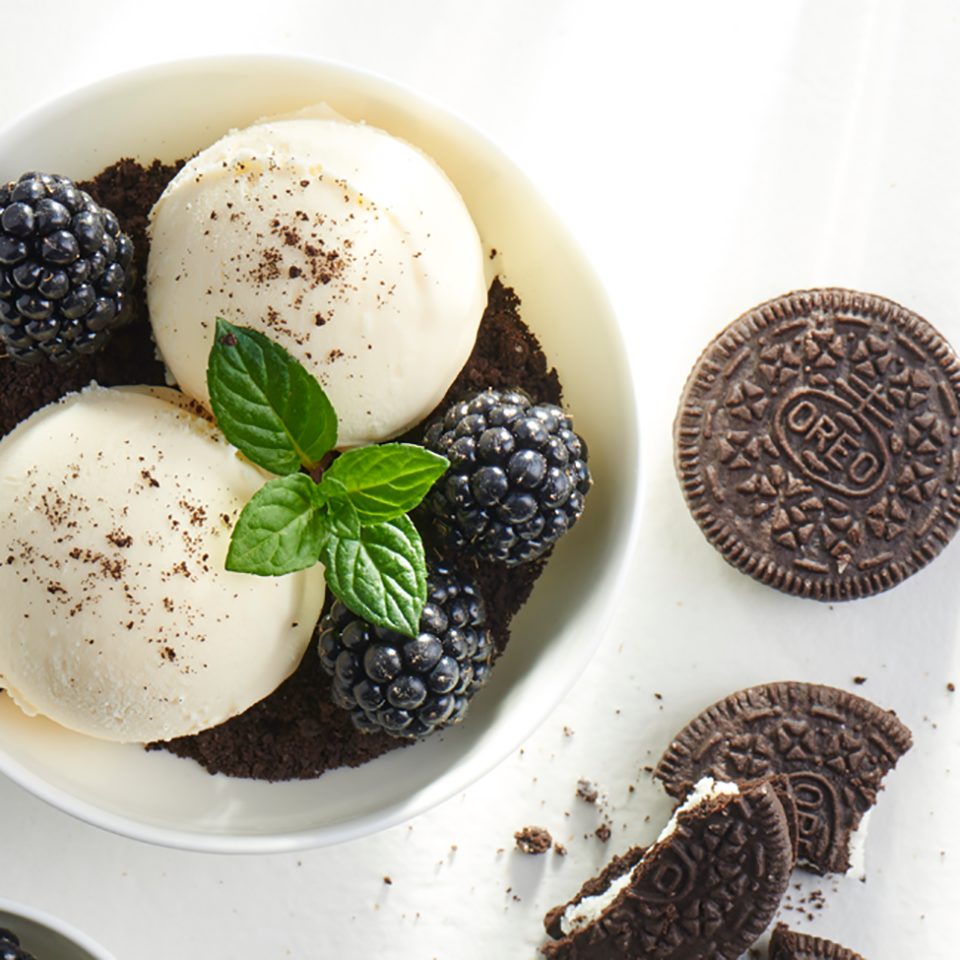 Bianco e nero
Dairy cream ice cream with biscuits.
Ingredients:
Grycan Dairy Cream ice cream
4 Oreo biscuits
½ cup blackberries for garnish
Preparation method:
Using a mixer or a blender, crush the crispy parts of Oreo biscuits into a fine powder.
Place two scoops of dairy cream ice cream in each dessert bowl, sprinkle with the powdered biscuits and garnish with blackberries and mint leaves.
Bon appétit.

Dairy cream
The taste of real dairy cream. Made with the best Polish whipping cream and egg yolks in accordance with a recipe which has been passed down from generation to generation.
Chocolate
A timeless classic and the base of many desserts – Grycan chocolate ice cream with crunchy chips of high-quality chocolate.